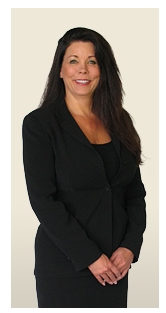 I'm the Executive Director of The National Board of Credit Education I've been able to help clients understand how their scores work.
The company that I work for handles strengthening credit profiles that will enable lenders to offer better interest rates and terms. This includes mortgage, auto, and consumer credit .
Some of the services we offer are:
Removing bad credit (derogatories, tax liens, collections)
Removing inquiries
Rapid rescoring your credit for more immediate improvements
Add more good credit
Credit diagnosis and credit scoring education
A quick breakdown on how the above affect your scoring
:
Payment history= 35% of your score
Debt ratios = 30% of your score (how much you owe in relation to the credit limit on revolving debt)
Length of payment history = 15% of your score
Types of credit (installment and revolving) = 10% of your score
Number of inquiries = 10% of your score
To show an example of these percentages, I'll use an 850 credit score (highest possible rating) for the foundation of the example.
Payment history= 35% = 297.50 points
Debt ratios = 30% = 255 points
Length of payment history = 15% = 127. 50 points
Types of credit= 10% = 85 points
Number of inquiries= 10% = 85 points
We address all factors at once to maximize the benefit of the credit profile restoration. The service we offer can last for the whole year including Unlimited Disputing of "Bad Credit" - Unlimited Disputing of "Inquires"- Unlimited "Rapid Rescoring" - Assistance in adding more " Good Credit" -Work One on One with a Credit Expert - Credit Scoring Education & Consultation
*Bonus Feature - Unlimited Correcting of your Personal Information section of your report.
In the current lending climate, banks are very reluctant to extend credit to those with low credit ratings, and only offer the best financing for those in the higher tiers.
Leigh DiMarco
Here is the list of the few items we will need in order to get started:
Two forms of ID (i.e. drivers license, social security card, passport, etc.)
Proof of Address ddress (i.e. utility bill, phone bill, insurance bill, bank statement, etc.)

Credit Monitoring: Get Yours Now (just click on Get Yours Now and follow the instructions).
They offer a 7 day trial for only $1.00. Then, they only charge $29.95 per month for all three credit reports and scores.
Please make sure that you send us a current and clear copy of each statement on separate pages. We cannot accept a picture of the document or envelope (a JPG file). It needs to be a scanned copy (a PDF file) of the actual statement and it can be emailed, faxed (949) 891-0224, or uploaded to your customer portal.
Our process runs in 30 day cycles for the dispute process as outlined in the Fair Credit Reporting Act (see section 611). We dispute straight to TransUnion/Experian/Equifax that will contact the original creditor to validate the derogatory. The creditor then has 10 calendar days to answer the dispute. Should they not respond, then by law the derog is removed from your report.
It is your responsibility to forward your result letters so that we can update your file, and we then can send out the next round of disputes every 30 days. We will also need updated credit reports every month to better guide you on your progress.
And remember, "Good Credit" is defined as:
On time payments
Credit card balances below 30% of their limits
Keep accounts open and active
Keep inquiries into your credit at a minimum (5 or less per year)
Congratulations on taking the 1st step towards better credit, and if you have any friends or family that could use my service, refer them to me and they will also receive a 50% discount on their repair.
Don't forget OPT-OUT: 888 567-8688 to stop Inquires.